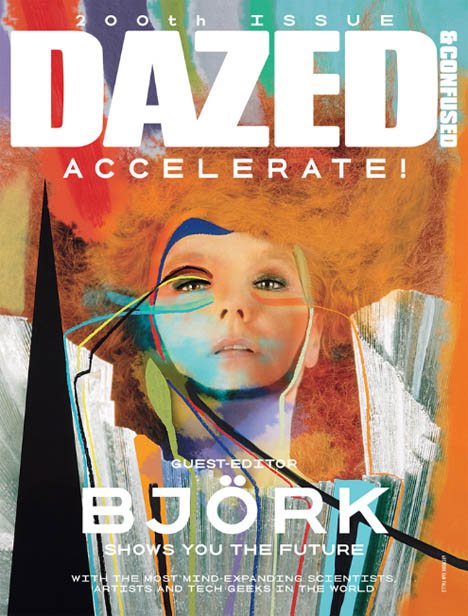 Accelerate!
Björk
covers and guest-edits the 200th issue of Dazed & Confused August 2011 and
"show us the future"
. Photographed by Sam Falls and styled by Katy England in the issue, she presents many of the scientists, designers, programmers, musicologists and artists that inspired and created the project. The issue hits stands on July 7th. Don't Miss It!
Photo: Sam Falls / Courtesy of Dazed & Confused