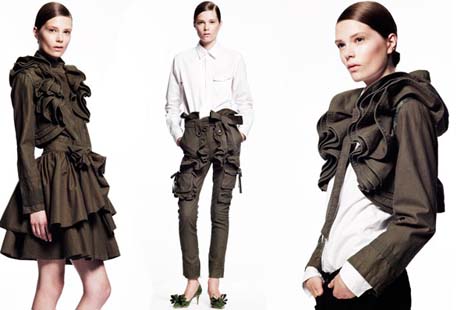 The capsule collection for Gap signed by the fashion house Valentino has arrived. Valentino creative directors Maria Grazia Chiuri and Pier Paolo Piccioli have created seven pieces for women , to celebrate Gap's arrival in Italy.
"We are very pleased that Gap thought of us as a partner for this project,"
Chiuri and Piccioli explain.
"Valentino and Gap synthesise the current trend of combining luxury with basics. We wanted to mix traditionally high-end elements with Gap's celebrated street style, to create couture looks with a contemporary attitude."
Sadly, the pieces will only be available in select stores in Europe, new Milan store on Vittorio Emmanuele highstreet , Gap flagship in London, the Dover Street Market store in London and the Collette store in Paris.
Photo: Willem Jaspert / telegraph.co.uk