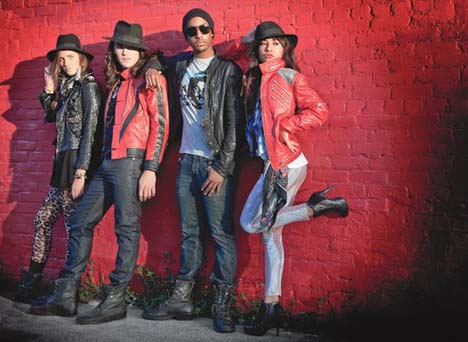 Legendary group Jackson 5 are getting in the fashion game and launching a fashion line "J5 Collection". The collection will include exact replicas of the leather jackets Michael wore in his "Thriller" and "Beat It" video and T-shirts featuring iconic images of the band. Jackie Jackson told WWD ,
"The jackets are incredible. They are the real thing. I didn't really think of them as tributes to Michael in the beginning, but that's what they are. They represent everything he stood for and everything he's done in this industry, 100 percent."
Tees will run from $32 to $58 and jackets will start at $600 .
Source :
j5collection.com