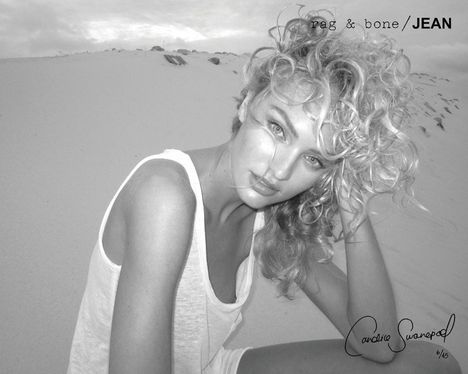 Candice Swanepoel
is the latest model to join Rag & Bone's DIY Project campaign for the fall 2011 season.
"With the same remit as the girls before her, Candice was given a bag of clothing and a camera and asked to style and photograph herself in an environment of her choice. "
That means no stylist, no hair or make-up. Candice got into the free spirit and shot her images in Bora Bora and Brazil, listening to Bob Marley and playing on the beach.
See the complete campaign @ Rag & Bone's official site.
Photos Courtesy of Rag & Bone