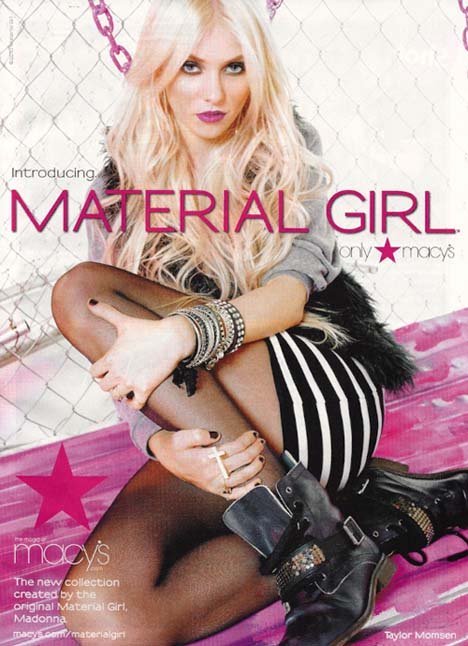 Macy's launched a huge campaign for the Madonna's Material Girl collection release: "
Who is the Material Girl?
". It seems we won't have to wait till August after all to find out. If Taylor's gig as the face of Material Girl was supposed to be a surprise, someone At Macy's is going to get fired for this . Do you think the Gossip Girl star's right for the job?
Want to see more Material Girl? Check out our sneak peek of the collection.
Photo courtesy of Macy's